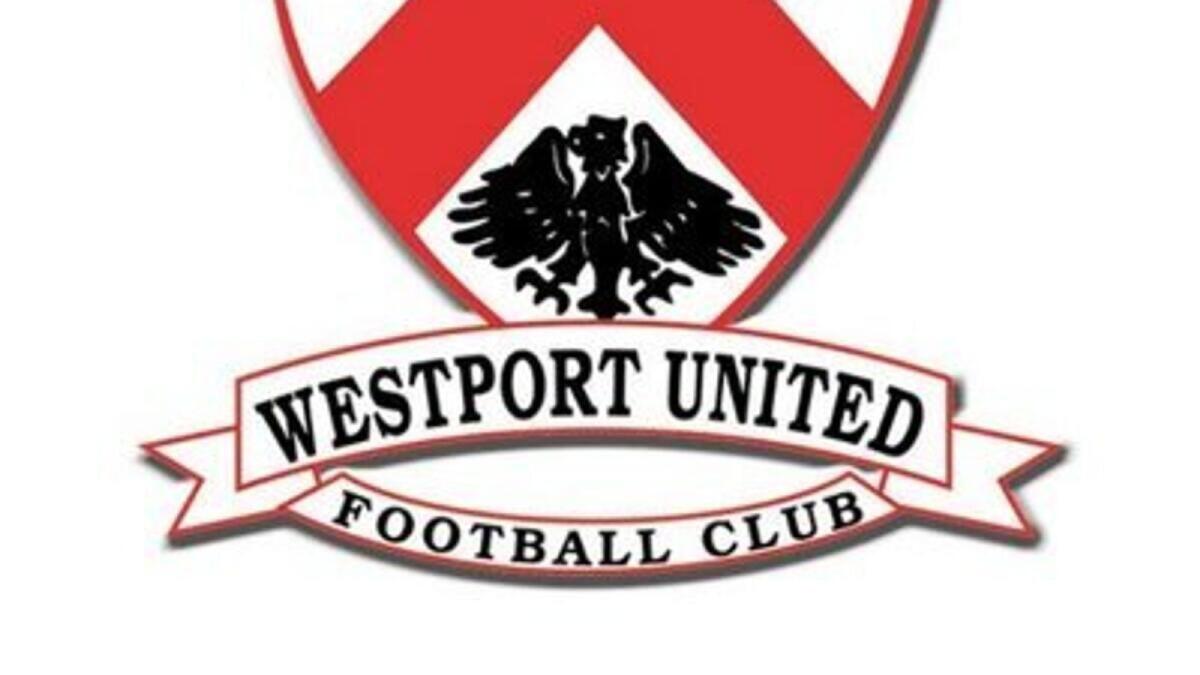 Westport United FC have confirmed the trio of Joe Lawless, David Hoban and Philip Keegan as joint-managers of the club's flagship Super League team.
It is the first time that such an appointment of a three man team has been made to manage first team affairs of the club.
The club, however had joint managers in the past, most notably Kieran Mulchrone and James Fahy, and Kevin Cusack and Pádraig Burns, both partnerships bringing success to the club.
This is Joe Lawless' first steps into management but will continue playing with the first team. Joe has over 21 years playing experience at first team football as a defender since his debut back in 2000, having won every honour that could be won at junior level with United with numerous Super League titles, Mayo Cups, Divisional Cups, Connaught Cup and FAI Junior Cup and was also capped by the Republic of Ireland amateur team.
David Hoban is another decorated player for United, having also won many trophies at junior level for United playing as a centre-forward, chipping in with many goals, and like Lawless, Hoban won all honours that could be won at Junior football for Westport United.
Hoban has a decorated representation for the Republic of Ireland amateur squad, having reached the final of the UEFA Regions Cup final in Turkey some years back. Hoban also has coaching experience, having worked with Myles Staunton at underage level over the last number of years.
Philip Keegan, like Joe Lawless, is dipping his toes into management. As a player, Phil has had a successful term playing for Westport United, having won trophies at Mayo level and a prolific goalscorer but he was forced to hang up his boots due to medical reasons last season.
Keegan is also a highly qualified Fitness and Group Instructor and Personal Trainer and has studied Personal Training, Coaching and Sports Nutrition in Galway.
The trio have been interim managers since Mickey Feeney and his backroom team stepped down in February and were in charge for the Calor Gas Super Cup final, in which United won 1-0 against Ballyheane in early March. The trio have been in charge of Westport's first league games with three wins and draw to date.
Joe Lawless said: "On behalf of the Management Team, we are delighted to take responsibility for the Westport United First Team.
"It's a privilege to get such a role for a club with so much history and high reputation, to take charge of the current and younger lads who made their way through the underage system with great care and guidance of all the coaches and come to the first team at such high quality, it speaks volumes of the work that has already being done and we will continue that work. We are excited for the season ahead.
David Hoban added: "Really looking forward to working with the club and this group of lads, both players and management. We will work hard as a group to bring as much silverware as possible back to United Park."
Phil Keegan concluded: "I am really excited to be back involved with the team. Hopefully we can keep the momentum going from the start of the season and get Westport back to the top of Mayo football.
"There are some great young players coming through and some experienced ones too. Having Dave Hoban and Joe Lawless providing guidance is invaluable."